Carpets are an integral part of our home or office interior decor. They add beauty, texture and fullness to the interiors. They also provide us with some soft comfortable ground to walk upon. Carpets are prone to accumulate dirt, dust and mud on a daily basis. Also, stains are a big problem for the quality and condition of the carpet. Self-cleaning is advisable for maintaining the carpet condition. Routine carpet cleaning will help in dirt removal and prevents the dirt from settling in. Professional assistance can be hired for a deep and effective cleaning for the carpets. There are two common services a person can avail for carpet cleaning. Carpet dry cleaning and carpet steam cleaning, both can provide the best carpet cleaning results. Depending upon your need and requirement you can avail either. We are providing you with some benefits and disadvantages for both steam and dry carpet cleaning.
First, the carpet is cleaned by using a strong vacuum cleaner and all the dirt and dust is taken care of. Dirt can actually promote germ growth and also cause staining if came in contact with water. Carpet dry cleaning is carried out by using special dry cleaning agents and products. Carpet dry cleaning is a time taking the process and is generally used for old stains and regular cleaning of the carpet. After carrying out carpet dry cleaning, professional carpet cleaners will brush the carpet. A special rotary machine attached with brushes is used and run over the carpet. Bottom and surface of the carpet are mopped by the brushes which helps in deep cleaning of the carpet. Carpet dry cleaning is also an effective way to balance the chemical composition of the carpet and also maintain the level of moisture in it.
Disadvantages: Although dry cleaning is a commonly used method it has its disadvantages. This method is not effective in mould removal or germ removal. Its generally used for regular cleaning of the carpet and gets rid of only simple stains.
Carpet Steam Cleaning is a modern and advanced method for complete cleaning of the carpet.
Carpet Flood Water Damage
and carpet water extraction are carried out by carpet steam cleaning. Strong pressurised machines are used to inject hot pressurised water into the carpet. This water reaches the fibres of the carpet and extracts all the dirt, dust and cleans them inside out. Hard and stubborn stains are pretreated by using strong commercial products and solvents. After a thorough wet carpet cleaning, the process of drying is carried out asap. Pressurised air is made to move in and out of the carpet. This air helps in evaporating the water content and leaves the carpet fresh and clean. The carpets are dried naturally or more pressurised air is used.
Disadvantages
: Carpet Steam Cleaning is a long, time taking process. The drying of the carpet may take a full day to complete. Water extraction helps oil carpet dirt removal but it is ineffective for oil stains. The carpet steam cleaning results are directly dependent on the efficiency of professional carpet cleaners.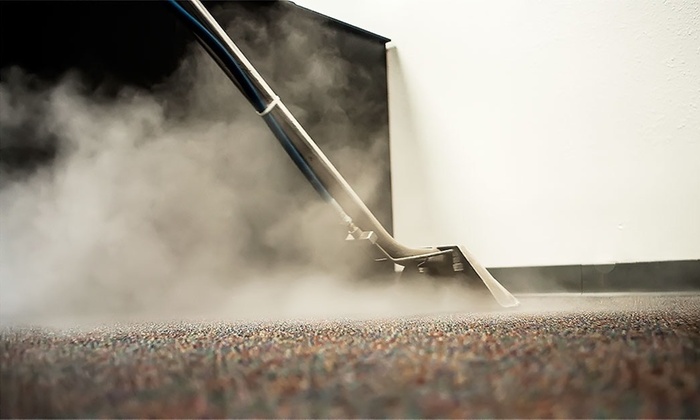 Hiring our Company for Professional Carpet Cleaning :
As you are now aware of both carpet dry and steam cleaning service, you can avail one of them depending upon your requirement. Our company is an age-old name in the field of
Professional Carpet Cleaning Canberra
. Our professional carpet cleaners are well trained and experienced to deliver carpet dry cleaning and carpet steam cleaning effectively. We use safe and effective products for carpet stain removal. Desired results are delivered and we leave no mess behind.
Read More:- All About End of Lease Cleaning Services